So, you may have noticed that I have irons in a few fires....
I have my Etsy Shop...
I participate in as many local art shows as possible....
And, I also have my Zazzle storefront.
What is different about the Zazzle storefront? Well, in my
Etsy
shop, I can offer ORIGINALS...and a
few
prints...in my
ZAZZLE
shop i can offer my work in a variety of forms:cards, stickers, phone covers, keychains, e-book reader covers, t-shirts...etc.. It is a win/win for me, because they make it easy to offer products i could never produce myself or even have time to ship.
So, if you have seen some of my artwork and you would like it in a different format, let me know, i will see if i can create a product for you. I have ordered products from Zazzle myself and have been impressed with the quality of the work.
here are a few of my new items from this week and a few of my favorites from the past! (and p.s. VALENTINE"S DAY IS JUST NEXT WEEK!)
Focus hat
by
bradshawmeadows
View other
Focus Hats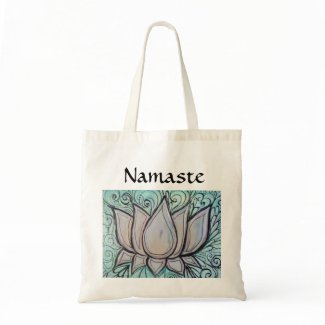 namaste lotus bag
by
bradshawmeadows
Look at other Yoga Bags at
zazzle.com
be excited about your life mug
by
bradshawmeadows
Get
personalised big mugs
at zazzle.com